Refinance? But What about the Downpayments and Fees?
Posted by Cathy Hunnicutt on Monday, August 29, 2011 at 4:37 PM
By Cathy Hunnicutt / August 29, 2011
Comment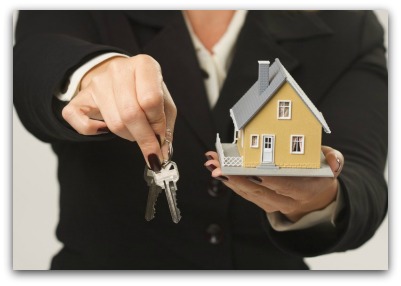 U.S. May Back Refinance Plan for Mortgages
By: Shaila Dewan and Louis
Story Published: August 24, 2011
The Obama administration is considering further actions to strengthen the housing market, but the bar is high: plans must help a broad swath of homeowners, stimulate the economy and cost next to nothing.
One proposal would allow millions of homeowners with government-backed mortgages to refinance them at today's lower interest rates, about 4 percent, according to two people briefed on the administration's discussions who asked not to be identified because they were not allowed to talk about the information.
A wave of refinancing could be a strong stimulus to the economy, because it would lower consumers' mortgage bills right away and allow them to spend elsewhere. But such a sweeping change could face opposition from the regulator who oversees Fannie Mae and Freddie Mac, and from investors in government-backed mortgage bonds.
Administration officials said on Wednesday that they were weighing a range of proposals, including changes to its previous refinancing programs to increase the number of homeowners taking part. They are also working on a home rental program that would try to shore up housing prices by preventing hundreds of thousands of foreclosed homes from flooding the market. That program is further along — the administration requested ideas for execution from the private sector earlier this month.
But refinancing could have far greater breadth, saving homeowners, by one estimate, $85 billion a year. Despite record low interest rates, many homeowners have been unable to refinance their loans either because they owe more than their houses are now worth or because their credit is tarnished.
Exactly how a refinancing plan might work is still under discussion. It is unclear, for example, whether people who are delinquent on their mortgages would be eligible or whether lenders would administer it. Federal officials have consistently overestimated the number of households that would be helped by their various housing assistance programs.
A working group of housing experts across several federal agencies could recommend one or both proposals, or come up with new ones. Or it might decide to do nothing.
Investors may suspect a plan is in the works. Fannie and Freddie mortgage bonds had been trading well above their face value because so few people were refinancing, keeping returns on the bonds high. But those bond prices dropped sharply this week.
Administration discussions about housing proposals have taken on added urgency this summer because the housing market is continuing to deteriorate. On Wednesday, the government said that prices of homes with government-backed mortgages fell 5.9 percent in the second quarter from a year earlier, the biggest decline since 2009. More than one in five homeowners with mortgages owe more than their homes are worth. Some analysts are now predicting waves of foreclosures and a continuing slide in home prices.
There is not much time to help the market before the 2012 election, and given Congressional resistance to other types of stimulus, housing may be the only economic fix in reach. Federal programs to assist homeowners have been regarded as ineffective so far, and they are complex.
"We are looking at trying to encourage more participation in all of the programs, including those that help with refinancing," said Phyllis Caldwell, who oversees housing policy at the Treasury Department.
Some economists say that with housing prices and interest rates at affordable levels, only fear is keeping consumers out of the market. Frank E. Nothaft, the chief economist at Freddie Mac, said the federal action could instill confidence.
"It almost seems to me you want to have some type of announcement or policy, program or something from the federal government that provides that clear signal that we are here supporting the housing market and this is indeed a good time to really consider buying," Mr. Nothaft said.
The refinancing idea has been around since at least 2008, but proponents say the recent drop in interest rates to below 4 percent may breathe new life into the plan.
"This is the best stimulus out there because it doesn't increase the deficit, it accomplishes monetary policy, and it reduces defaults in housing," said Christopher J. Mayer, an economist at the Columbia Business School. "So I think this is low-hanging fruit." Mr. Mayer and a colleague, Glenn Hubbard, who was chairman of the Council of Economic Advisers under President George W. Bush, proposed an early version of the plan.
The idea is appealing because it would not necessarily require Congressional action. It also would not tap any of the $45.6 billion in Troubled Asset Relief Funds that was set aside to help struggling homeowners. Only $22.9 billion of that pool has been spent or pledged so far, and fewer than 1.7 million loans have been modified under federal programs. But Andrea Risotto, a Treasury spokeswoman, said whatever was left would be used to reduce the federal deficit.
A mass refinancing plan would spread the benefits of the Federal Reserve's most important economic policy response, low interest rates, to more people. As of July, an estimated $2.4 trillion in mortgages backed by Fannie and Freddie carried interest rates of 4.5 percent or higher.
The two prevailing ideas, lowering rates on mortgages and converting houses owned by government entities like Freddie and Fannie into rentals and other uses, have somewhat different pockets of support. Investment firms would like to participate in the rental program, especially if the government lends them money to participate. For the most part, banks prefer the refinancing plan. There are many high-ranking proponents of the refinancing plan. Joseph Tracy, a senior adviser to the chairman of the New York Federal Reserve, has circulated a presentation in support of the plan. And Richard B. Berner, who recently joined the Treasury Department as counselor to Secretary Timothy F. Geithner, argued in favor of a blanket refinancing in his previous job as chief United States economist for Morgan Stanley. The proponents say the plan carries little risk because the mortgages are already guaranteed by Fannie Mae and Freddie Mac. They also say it makes those loans less likely to go into default and ultimately foreclosure.
But the plan has some drawbacks. Some officials fear that promoting mass refinancings today could spook investors and make borrowing more expensive, for both homeowners and the federal government, in the future.
The government has already encouraged some refinancing through the Federal Housing Administration and through Fannie and Freddie, but participation is limited. For example, the Home Affordable Refinance Program excludes homeowners who owe more than 125 percent of the value of their house. To spur more refinancing, the government may decide to encourage Fannie and Freddie to lift such restrictions.
But government officials cautioned that Fannie and Freddie do not do the administration's bidding, even though they are essentially owned by taxpayers. Edward J. DeMarco, who oversees the companies as acting director of the Federal Housing Finance Agency, has voiced concerns about any plan that might cost the companies money, according to the two people briefed on the discussions. "F.H.F.A. remains open to all ideas that provide needed assistance to borrowers" while minimizing the cost to taxpayers, Mr. DeMarco said in a written statement.
A broader criticism of a refinancing expansion is that it would not do enough to address the two main drivers of foreclosures: homes worth less than their mortgages, and a sudden loss of income, like unemployment. American homeowners currently owe some $700 billion more than their homes are worth.