Mt. Pleasant SC Veterans Day Celebration at Patriots Point
Posted by Cathy Hunnicutt on Thursday, November 10, 2011 at 9:17 AM
By Cathy Hunnicutt / November 10, 2011
Comment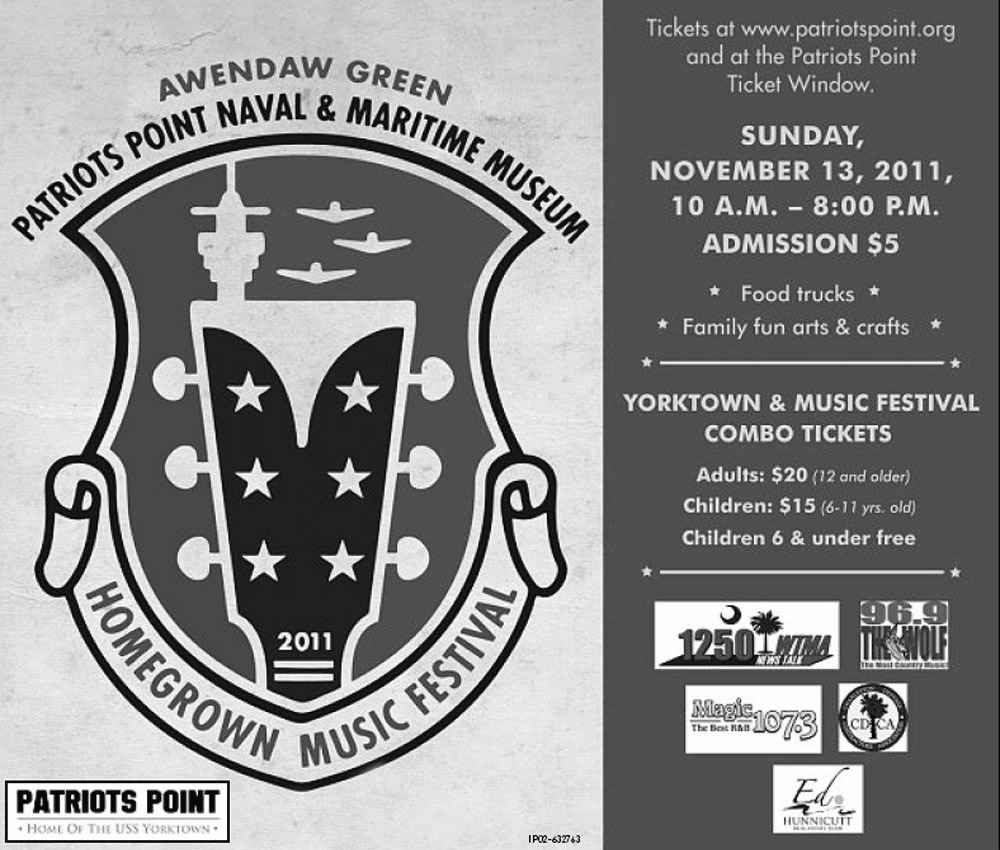 This Sunday @ Patriots Point, Mt. Pleasant SC!
Performing:Mark Bryan, Hank Futch and friends, Danielle Howle, Elise Testone Zach Bodtorf, Mac Leaphart, Doug Jones, Reid Stone, Lindsay Holler, Rachel Kate Gillon, Johnnie Mathews, Asheville Trio Kellin Watson, Pierce Edens, Leigh Glass,... Jordan Igoe, Corey Webb, Mitch Wetherington, John Wesley Satterfield, Travis Allison, Thomas Champagne, Tyler Boone, Will Lewis, Chris Holly, Aaron Levy
Ed Hunnicutt, David Bethany, John Brannen, Becca Bessinger, Pete Ballou, Mike Thompson, Nic Skey, Hunter Ford, Matt Hopkins, Brady Smith, Tony Talley, Tom Mackrell, Bogan Mask, Stuart Johnson and Steven Hurst.
For more information: Charleston Magazine!