Mount Pleasant Moms
Posted by Cathy Hunnicutt on Sunday, May 14, 2017 at 5:27 PM
By Cathy Hunnicutt / May 14, 2017
Comment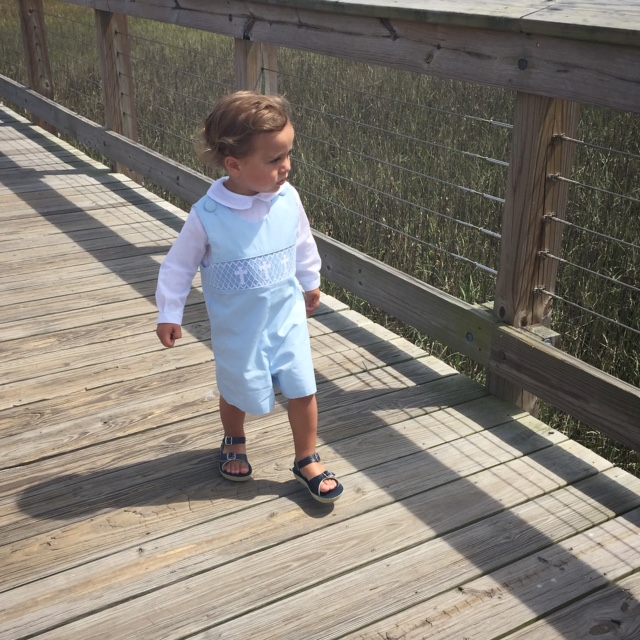 Happy Mother's Day to all the mamas out there! In honor of Mother's Day, we want to share some of the best parts about being a Mom in Mount Pleasant.
Things to do:
Thanks largely in part to our amazing weather, there is so much to do here! As a Mount Pleasant mom, it is hard to imagine how our friends in the North survive months inside, debilitated by the cold weather. We are so fortunate to have mild winters, and a climate that allows us to be outdoors the majority of the year. We have parks galore, and no mater where you live, the beach is just a quick drive away. Just think, for most people, the beach is a week long vacation they plan for all year. For Mount Pleasant moms, it's a way to wear out the kids for an hour or so before nap time. (Or better yet, a peaceful place for an infant to take an oceanside nap while Mama walks off that stubborn baby weight!)
We have modest sized yards that require little maintenance, but are just enough grass to play on, and neighborhoods with playgrounds and pools to meet other mamas with their littles.
On rainy days, we head to the South Carolina Aquarium, which is just big enough to spend a few hours without having to make it a full day trip, and the Children's Museum for hours of fun and learning.
Places to Eat:
With so many restaurants offering outdoor seating and live music, Mount Pleasant moms rarely feel like their child is the loudest in the restaurant! Charleston is known for being dog-friendly, but it is also super kid friendly. Whether you are out to brunch, or strolling through the Farmer's Market, you will see dozens of strollers, baby carriers, and wagons carrying the babies of Mount Pleasant! There are also a ton of restaurants that offer "Kids eat free" on different nights of the week. Check out the list here!
Dress like a Local:
Prince George and Princess Charlotte have nothing on the children of Mount Pleasant! Mount Pleasant Moms dress to impress. Go to any church on Sunday and watch a parade of the sweetest smocking you've ever seen. We have several stores that carry timeless children's clothing that you just don't see outside of the South. Check out Ragamuffins, Southern Belles, Shrimp and Grits Kids, and Smocked South, just to name a few.
Oh the Manners:
No need for finishing school when you live in Mount Pleasant. Schools and daycares alike teach manners first and foremost. Children grow up saying "sir and ma'am" and minding their "p's and q's". Though large in size, Mount Pleasant still feels small-town in the way we know and love our neighbors. It takes a village, and this village is as strong as they come!
Our community of Mount Pleasant moms is an amazing group of hardworking, loving women who take care of their children and each other. If you are thinking about moving to Mount Pleasant, and want to learn more about the opportunities for your children, give The Hunnicutt Team a call! We would love to share our experiences and welcome you to the group! Happy Mother's Day y'all!