Kira's Customs, Blessing us with her art
Posted by Cathy Hunnicutt on Friday, April 28, 2017 at 4:38 PM
By Cathy Hunnicutt / April 28, 2017
Comment
When we aren't selling real estate, you can find us out and about in Mount Pleasant. One of our favorite Mount Pleasant events, Blessing of the Fleet, is this Sunday, and if you have seen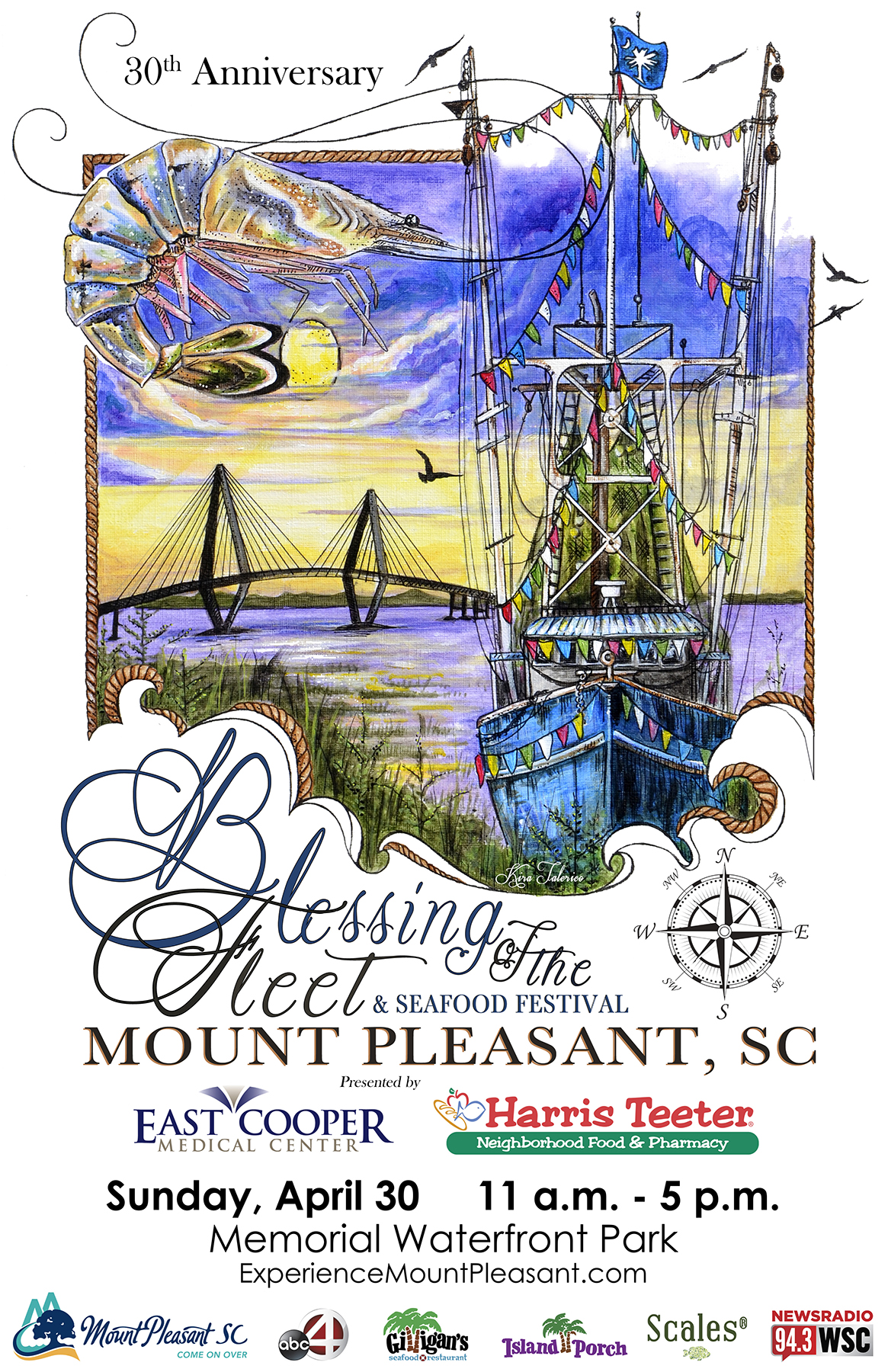 the poster for it, you have probably asked who did the gorgeous painting of the shrimp boat with the bridge and backdrop of an iconic lowcountry sunset.
The artist is Kira Talerico of Kira's Customs, and her artwork encompasses everything we love about Charleston. A classically trained artist from the American Academy of Art in Chicago, Talerico has a long history in product design. Her work can be seen all over town, printed on beautiful wood pallets.
The artwork for Blessing of the Fleet came to Talerico organically.
"The colors of the Blessing image were inspired by a sunset God painted last 4th of July under the bridge! We were there for the fireworks with my entire family and got caught in a Magnificent Storm. We huddled under the awning until it passed and then the rest of the night was beautiful purple skies." Talerico explained. "I also wanted to feature the shrimping boats. In most of the other shirts the boat is silhouetted in the background. I wanted the boat to become the hero since it is the main feature of the festival!"
Talerico will be debuting the piece, along with her full collection of Lowcountry art, at the festival on Sunday.
One of our favorites is her maps of Charleston and the surrounding area. Her work makes a great gift, and an even better addition to your home collection.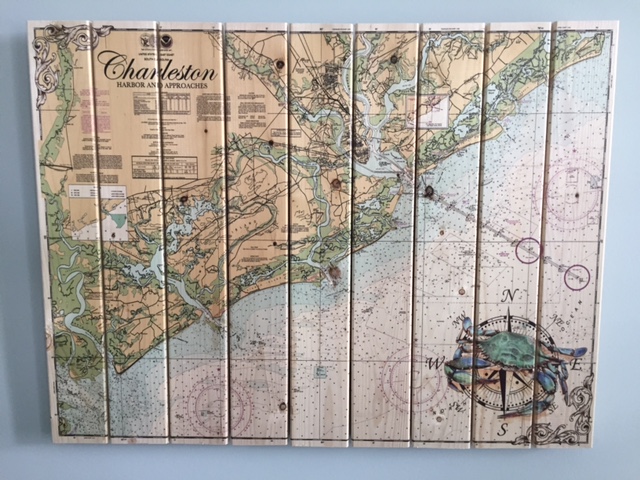 She stamps the back of each piece with "May the comfort of God's love fill you with hope and peace."
To see all of her work, check out Kira's Customs. And stop by her booth at Blessing of the Fleet on Sunday.
Don't forget, we will be there with candy and bubbles for the kids, and a fun photo booth. Our tent is under the flagpole, so come say "hey" to Ed, Cathy and the Hunnicutt Team!