Charleston Area December Events!
Posted by Cathy Hunnicutt on Wednesday, December 10, 2014 at 12:52 PM
By Cathy Hunnicutt / December 10, 2014
Comment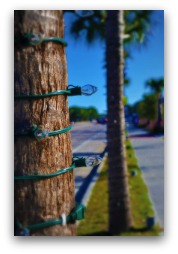 Lots of Charleston area events left in December!
13 Family Yuletide in the Stableyards – Visit Middleton Plantation where the stableyards artisan shops will be lit by candlelight as craftspeople ply their trades and interact with visitors. Seasonal refreshments provided. www.middletonplace.org | 843-556-6020
13 37th annual Kiawah Island Golf Resort Marathon – The Boston Qualifying race features live music throughout the course, spectacular views and an after party with food, beer and awards. www.KiawahMarathon.com
14 Mount Pleasant Christmas Parade & Tree Lighting – More than 100 floats parade down Coleman Boulevard ending with a tree lighting and fireworks display. www.comeonovermp.com
18 A Christmas Carol Walking Tour – Local storyteller Tim Lowry recounts this time-honored holiday tale on a guided walking tour of historic Summerville. 843-821-7260 | www.summervilledream.org
20 Charles Towne Landing special events – Cannon demonstrations. 843-852-4200| www.charlestownelanding.travel
30 From Gospel to Gershwin presented by The Sound of Charleston. Jazz, gospel, Gershwin, spirituals and Civil War songs at Circular Congregational Church. Special holiday edition on Fridays in December and on 12/30. www.soundofcharleston.com | 843-270-4903
31 Happy New Year Charleston – Head to Marion Square in downtown Charleston for this non-alcoholic and family friendly way to celebrate the New Year in Charleston. www.charlestonarts.org
Do Not Forget to Visit: The Holiday Festival of Lights at James Island County Park is located at 871 Riverland Drive, Charleston, SC 29412.
If you plan on traveling to Charleston and are looking for things to do such as
tours, attractions, restaurants, shopping, coupons, events and maps then you're at the right
place! Don't forget to print off some coupons to save money as well
- See more at: http://travelerofcharleston.com/#sthash.jUQatMbF.dpuf
Happy Holiday!!!
If you plan on traveling to Charleston and are looking for things to do such as
tours, attractions, restaurants, shopping, coupons, events and maps then you're at the right
place! Don't forget to print off some coupons to save money as well
- See more at: http://travelerofcharleston.com/#sthash.jUQatMbF.dpuf