Home Alone or Not
Posted by Cathy Hunnicutt on Monday, September 12, 2011 at 11:47 AM
By Cathy Hunnicutt / September 12, 2011
Comment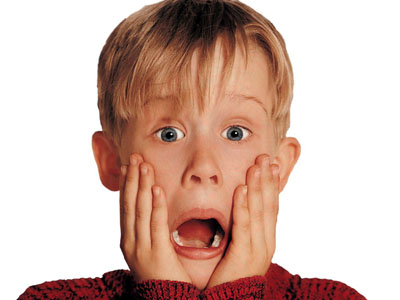 The school year is well underway with most Lowcountry schools back in session for the 2011-2012 school year. Hopefully, everyone had an awesome summer, and while it is not officially over yet, I am sure you are beginning to make that transition back to the full swing of things, which means decisions, decisions.
One decision that many parents face, especially those of you who have tweens making their way into adolescence, is whether or not it is legal, safe, and a good idea to leave your child home alone. I can tell you from experience, it was not an easy decision to make. With that said, I have done some research and spoken with several professionals that deal with child safety issues, and have come up with some tips and guidelines to consider while making the decision of whether or not your child - and you - are ready to take that leap. I hope you have a great school year, and let the us at the Ed Hunnicutt Team know if we can be of assistance to any of your real estate needs!
Home Alone: Tips to Consider When Deciding to Leave Your Child Alone
As of now, there are no laws in South Carolina that specify how old a child must be before they can be left unattended. As with all things, common sense and precaution should be used.
Is your child physically and mentally able to care for him- or herself?
Does your child obey rules and make good decisions?
Does your child feel comfortable or fearful about being home alone?
How long will your child be left home alone at one time? Will it be during the day, evening, or night? Will the child need to fix a meal?
How often will the child be expected to care for him- or herself?
How many children are being left home alone? Children who seem ready to stay home alone may not necessarily be ready to care for younger siblings.
Is your home safe and free of hazards?
How safe is your neighborhood?
Does your family have a safety plan for emergencies? Can your child follow this plan?
Does your child know his or her full name, address, and phone number?
Does your child know where you are and how to contact you at all times?
Does your child know the full names and contact information of other trusted adults, in case of emergency?
Home Alone: Gaining Peace of Mind
Have a trial period. Leave the child home alone for a short time while staying close to home. This is a good way to see how he or she will manage.
Role play. Act out possible situations to help your child learn what to do.
Establish rules. Make sure your child knows what is (and is not) allowed when you are not home. Some experts suggest making a list of chores or other tasks to keep children busy while you are gone.
Check in. Call your child while you are away to see how it's going, or have a trusted neighbor or friend check in.
Talk about it. Encourage your child to share his or her feelings with you about staying home alone.
Don't overdo it. Even a mature, responsible child shouldn't be home alone too much. Consider other options, such as programs offered by schools, community centers, youth organizations, or churches, to help keep your child busy and involved.
Resources
KidsHealth (The Nemours Foundation's Center for Children's Health Media)
Leaving Your Child Home Alone: www.kidshealth.org/parent/firstaid_safe/home/home_alone.html
National Network for Child Care
Home Alone: www.nncc.org/SACC/sac31_home.alone.html
Prevent Child Abuse America
"Home Alone" Child Tips: www.preventchildabuse.org/publications/parents/downloads/home_alone.pdf