Happy Easter from the Holy City
Posted by Cathy Hunnicutt on Saturday, April 15, 2017 at 10:34 PM
By Cathy Hunnicutt / April 15, 2017
Comment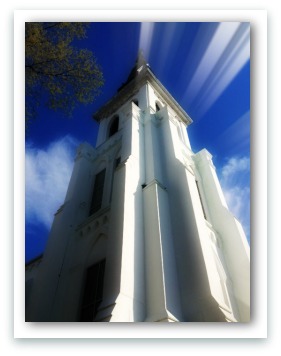 We would like to take a moment to wish all of our clients, friends and followers a very blessed Easter.
We consider ourselves especially blessed in the Holy City where God is so present in our daily lives. You'll hear mixed reasons for why Charleston has been coined "The Holy City." Some say it is because of the city's history as a refuge for religious freedom. Others say it is because of the amount of churches per capita, or that our skyline is composed of church steeples.
Surely all of these contribute to the honorable title, but what really makes this city Holy is the people. Charlestonians have an incredible ability to love unconditionally. We have seen hurricanes, earthquakes, floods and tragedies through our history, and yet each devastation seems to bring us closer together and make God's presence more known.
We choose love over all things, and regardless of your religious affiliation, that is the one guiding rule we all share.
Our events begin with prayer, and we give Him the glory in all our blessings. Its an uncommon culture in today's society, but maybe that is in large part what makes Charleston so special.
So as we head out to worship on this beautiful Easter Sunday, we thank God for looking so kindly on the Holy City, and pray for his continued peace in this place we call Home.