Getting Your House Ready to Sell
Posted by Cathy Hunnicutt on Wednesday, April 19, 2017 at 3:36 PM
By Cathy Hunnicutt / April 19, 2017
Comment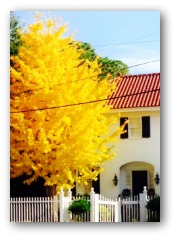 When you are ready to sell your home, sometimes it is difficult to see the forest through the trees. You know it needs to be "show ready," but looking at your personal home as a potential buyer can be overwhelming. Here are a few quick tips to help your prioritize and simplify the process.
1. Declutter- this is a great starting point, and will make your move (and unpacking the next house) easier too. Check out our blog on tips to declutter.
2. Depersonalize (but not too much)- You have probably heard this one before, and while it is a good tip, there are exceptions. You want buyers to be able to picture themselves in the house, but remember that much of what makes your home so warm and welcoming is you. The canvas print of your children at the beach can stay! The sweet way you decorated the playroom with homemade art adds character. On the flip side, personal items like your toothbrush or hamper can be moved out of sight. Closets should be cleared out as much as possible (try just packing off-season clothing), and organized in a way that we know few people actually live ;-). If you have toys scattered throughout the house, try to keep them contained to one area in one room.
3. A little paint goes a long way! - Painting is an inexpensive way to freshen up your home before you list it. As Realtors, we are constantly telling our clients to try to see beyond the cosmetics, but it is difficult for some buyers. Maybe your kitchen and bathrooms need updating, but if you paint over the scuff marks on the walls, and touch up the trim work throughout the house, the house will feel more move-in ready, and the big projects will become something that can be done over time.
4. Clean the carpets- If they REALLY need replaced, replace them or factor a carpet allowance into your list price. Usually, a professional clean will do the trick. Check Groupon first. They are always running great deals on whole home carpet cleaning.
5. Deep Clean- Pay a professional to deep clean your house. It's not a lot of money, but if you have this done right before you are ready to hit the market, it will make a huge difference.
6. Don't spend money on a big projects! - Yes, you know your kitchen needs updating, that is part of the reason you are moving. That does not mean you need to put in granite counter tops to sell your house. Kitchen remodels are expensive, and the immediate return can be uncertain. Price your home accordingly, and leave room for a buyer to make their own updates.
Of course, this what we do best, so always feel free to reach out to us for a listing-prep/home staging consultation. We are happy to help!