Charleston Moms: Children's Museum of the Lowcountry
Posted by Cathy Hunnicutt on Wednesday, March 15, 2017 at 5:53 PM
By Cathy Hunnicutt / March 15, 2017
Comment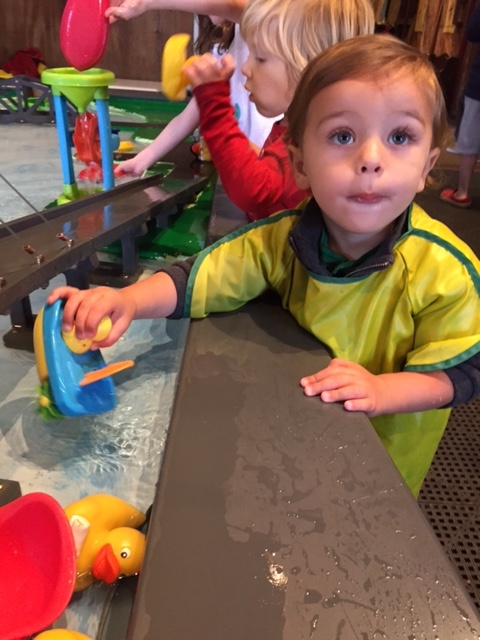 This quick taste of Winter just before Spring, has us looking for ways to get out of the house and stay inside! Indoor entertainment is not a typical request in the Lowcountry, but every now and then, its necessary! If you are a parent of young children, The Children's Museum of the Lowcountry is a great spot to spend an afternoon. Go alone, or meet friends for a playdate - either way, the littles are sure to be completely tuckered out by the end of your visit.
The museum features an art room, music room, water room, giant pirate ship, huge castle to climb through, Publix pretend grocery store, and even a gated play area for small children. Once a child is walking, they can do almost everything, and children seem to be entertained through about age 7. It's an awesome option for a mom with an infant and a toddler. The toddler can run around while mom sits on the many benches and watches with the infant. Unlike many children's play areas, the museum is very clean.
A family membership is only $95 per year, and $15 off of that if you are member at the aquarium. Just want to try it once? Pay regular admission ($10 pp) and get that credited toward your membership if you decide to join. One parent and one named child is only $65 per year! Its a great way to get out and meet other parents in the community, so check out the Children's Museum of the Lowcountry today!